Thermal components are also widely used in the field of ventilation and air conditioning, which can be used in air compressors, indoor air outlet, radiator constant temperature valves, and valve actuators.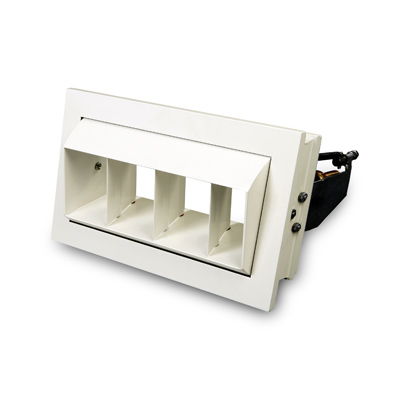 Thermostat spout are used for every kind of rooms which are arranged in the side and top wall areas , e.g. airport waiting room ,factories, theater, gymnasium, museum, meeting room etc.
Thermostat spout is designed for multiple air volume and any distance . Various styles of products to meet different decorating styles.
After installing the thermal actuator, the spout will adjust the direction of wind in different seasons. In summer, the cold air is sent up, the spout is adjusted upwards, the warm air is sent in winter, and the spout is adjusted downwards, which is conducive to improving indoor comfort.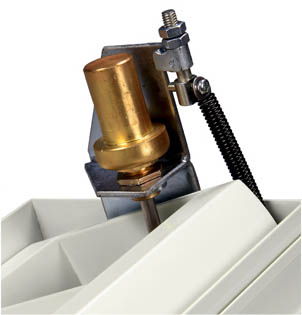 Feature:
Using wax type thermal element, no power supply is needed, and no wires and electronic control devices are needed.
It can be applied to the layout of two kinds of duct systems, top and side air supply.

The border and drum louvre being extruded form aluminum which is beautiful and high strength ,it can be painted in a wide range of color to suit customers requirement.
Sealed cushion to avoid the leakage of airstream and control the direction when the drum turns to each direction automatically.
Non-standard model is available.